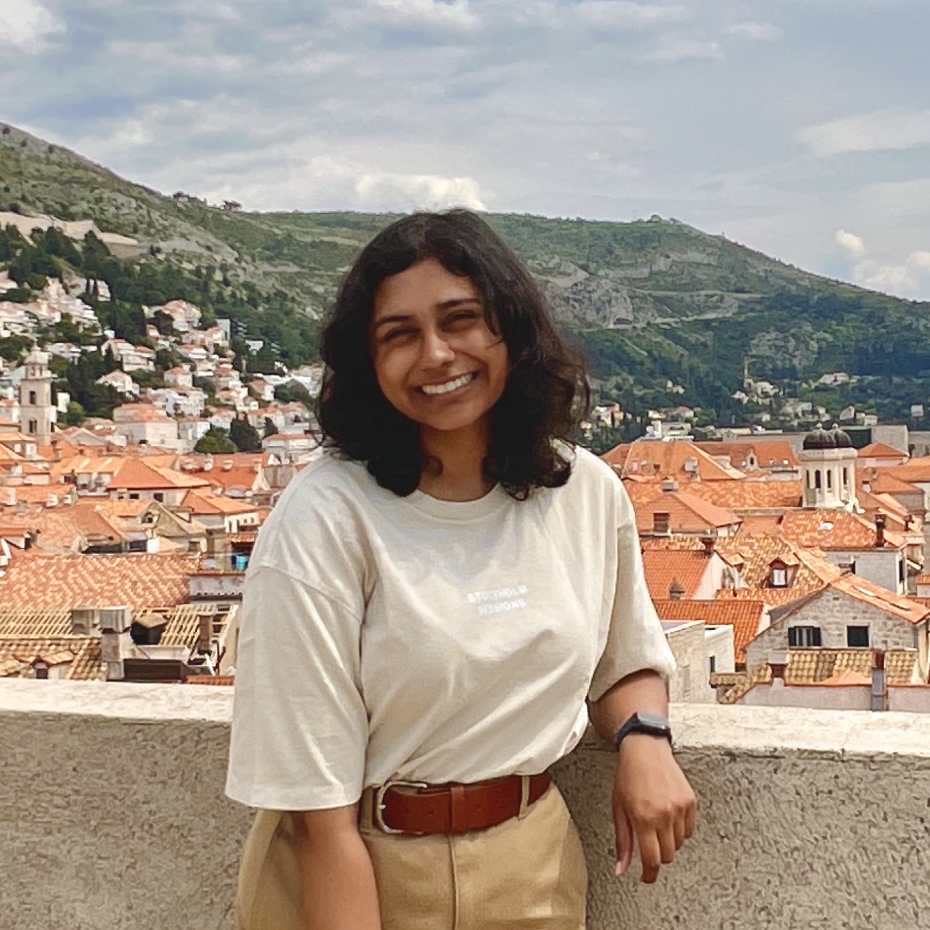 Anjali Kantharuban
/Anjali Kantharuban/ -> [anjaliruban] / _@berkeley.edu
[Resume]
Hi! My name is Anjali and I am a second year undergraduate student at University of California, Berkeley. I am double majoring in Computer Science and Linguistics. I am interested in natural language processing, more specifically applications involving low resource languages. In linguistics, I am mostly focused on Dravidian languages (because who doesn't love to study themselves) and interested in Proto-Dravidian. I also love teaching and basically any time I'm not studying or doing research is spent doing things related to that.
../Education
Bachelor of Arts in Computer Science, Linguistics [University of California, Berkeley]
Awards: Dean's List.
Computer Science Classes: Functional Programming, Data Structures, Machine Architecture, Algorithms, Information Systems.
Math Classes: Discrete Mathematics and Probability, Linear Algebra and Differential Equations, Multivariable Calculus, Probability and Random Processes.
Linguistic Classes: Introduction to Linguistics, Tamil 1A, Tamil 1B.
../Research
Currently, I work at Lab 11 at Berkeley as a research assistant. It's an embedded systems lab, but specifically I work with human computer interaction (specifically NLP) for smart home devices under Meghan Clark.
../Teaching
../Work
Data Analyst [Berkeley Political Review]
I made data visualizations on the rise of measles in America from publically available datasets from organizations like the CDC and WHO as part of the technology department.
Intern [Infer Inc.]
I worked across multiple departments as a general intern, assisting with both the business and research sides of a silicon valley startup.
../Skills
(Programming) Languages: Hands on experience with Python (NLTK, MatPlotLib), Java, ANSI C, HTML/CSS and Swift. Basic skills in SQL, Javascript, and Objective-C. Working on learning how to use Pytorch.
(Human) Languages: Fluent in English and Tamil. Comfortable with conversational French.
../Projects
Castle Heist [CH]
I made a 2D java game that revolves around robbing a castle without getting caught by knights (lest you end up in a rock-paper-scissors battle to the death). Check it out!
../Hobbies